"If You Don't Call Yourself
Famous, Who Will?"
Lloyd Martin, Founder
Jim Martin, president and son of the company's founders says his father Lloyd used to say this about our potato roll business. "Of course, Dad would say it with a chuckle, since at that time we were just a local brand. Yet now that people recognize our brand in places like Dubai and around the world, and we see how excited folks are about our products, we feel very honored and humbled that our rolls are indeed 'famous.' We're blessed to be able to provide bread and rolls that give people such enjoyment." From selling products in local farmer's markets in Central Pennsylvania to having regional, national, and international distribution models, Martin's Famous Potato Rolls and Bread has indeed become "famous."
#1 Potato Roll
in America
Servicing 1000+
Restaurants and Food
Service Institutions
Our Mission
"Bake the Best Products and Provide the Best
Sales Distribution Support"
Our commitment to quality can be seen in every aspect of our business, including our products, our ingredients, and our work ethic. We know that hard work and dedication pays off. The sweet, buttery flavor and soft, pillowy texture of Martin's Potato Rolls and Bread is a favorite among families, chefs, and foodies. Our products are sold fresh in the eastern United States and distributed to thousands of food service venues throughout the US and to 20 other countries (and we are still growing)!
High-Quality Ingredients
High protein wheat flour, cane sugar, non-fat milk, cream yeast, real butter, and real potato flour
Sustainable Quality
Easy thaw-and-serve model
365 day frozen shelf life
for most products
Full Product Line
We offer a wide range of products
to accommodate various
portion sizes
Nutrition Information
No High Fructose Corn Syrup
No Artificial Dyes
No Azodicarbonamide (ADA)
K-Dairy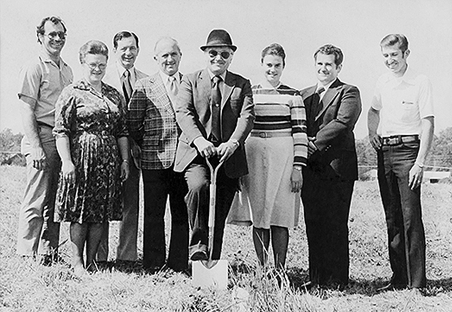 All-American Family Owned
and Operated
Our business has been operated by the Martin family since 1955 when Lloyd and Lois started baking products in their own garage. Now Martin's® is an international corporation and is managed by the second and third generations of Martins. Lloyd and Lois would be humbled to know how this American dream story has inspired many to embark on dreams of their own. The Martins have never lost sight of their faith in God, their dedication to family, and their rigorous dedication to baking the best products.
Our Strategy
"Whatever It Takes, God
Helping Us."
We are dedicated to providing the best products and the best customer service. We believe that our faith has helped us persevere through many trying situations, ensuring that families were able to have food on their tables. In fact, during hurricanes and blizzards we have been able to safely ensure there was bread on the store shelves when no one else could. As we grow into new territories and develop new customers, this same strategy and faith have taken us to places we never dreamed. It has not only led us to grow Martin's® business but is now supporting the success of countless businesses and restaurants that support families all over the world. We are truly thankful for every opportunity.
The Taste is Golden–
Pennsylvania Dutch Taste
Martin's® calls Chambersburg, Pennsylvania, USA, home to our corporate headquarters (with a second bakery in Valdosta, Georgia). Chambersburg is located in the heart of "Pennsylvania Dutch Country." Pennsylvania Dutch food is influenced by a German heritage, which often uses starches such as potatoes in their recipes. The potato flour in Martin's Famous Potato Rolls and Bread gives the product a sweet taste and pillowy texture.
Chambersburg, Pennsylvania is a beautiful all-American town that is home to farmland and orchards. If you are able to visit, you can take a tour of Martin's Visitor Center; The Golden Roll. Here you can learn about Martin's® incredible journey and the birth of the potato roll.