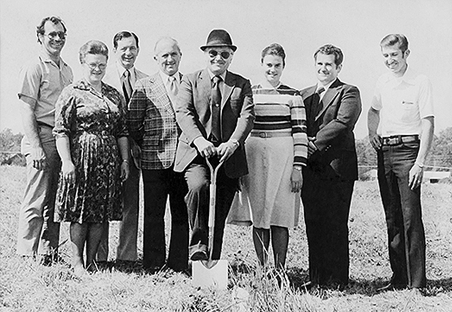 Why Martin's®?
Our commitment to quality can be seen in every aspect of our business, including our products, our ingredients, and our work ethic.
We know that hard work and dedication pays off. The sweet, buttery flavor and soft, pillowy texture of Martin's Potato Rolls and Bread is a favorite among families, chefs, and foodies. Our products are sold fresh in the eastern United States and distributed to thousands of food service venues throughout the US and to 20 other countries (and we are still growing)!
Partner Highlight
"Upon trying this wonderful bun…I wouldn't consciously put our burgers in another bun.  What is this bun??? The answer of course was the Martin's potato roll…alas…they were not available in our home of Canada. With that, a colleague and myself travelled 4,000 miles to Chamberburg to find this special bun that fit our burgers so well & that our guests deserved!
"To me this is the definitive burger bun, beautiful colour, pillowy soft, sweet & savoury in all the right places & ingredients you can be proud of. I would not put my burger in another bun."
– Matt Deacon-Evans; Executive Chef, Warehouse Group