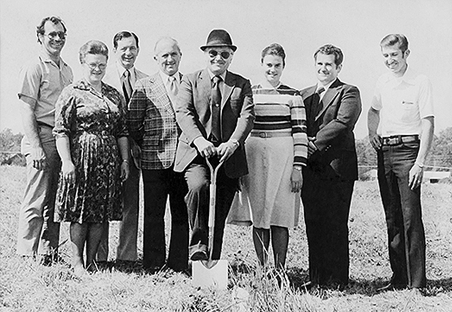 Why Martin's®?
Our commitment to quality can be seen in every aspect of our business, including our products, our ingredients, and our work ethic.
We know that hard work and dedication pays off. The sweet, buttery flavor and soft, pillowy texture of Martin's Potato Rolls and Bread is a favorite among families, chefs, and foodies. Our products are sold fresh in the eastern United States and distributed to thousands of food service venues throughout the US and to 20 other countries (and we are still growing)!
Partner Highlight
"Hugh-Baby's BBQ & Burger Shop throws back to a time when things were as simple as they could be. A time when even the smallest things were well-made with deliberate attention and care. When just because something was to be simply enjoyed, you didn't throw craftsmanship and dedication out the window.
"We've brought back that same integrity to our menu with an obvious attention to detail. We illustrate this daily by grinding our own beef for our burgers, following time-honored Memphis barbecue traditions, and using real, honest, good food on our menu like Martin's Potato Rolls."